DTM G6"T" Gallery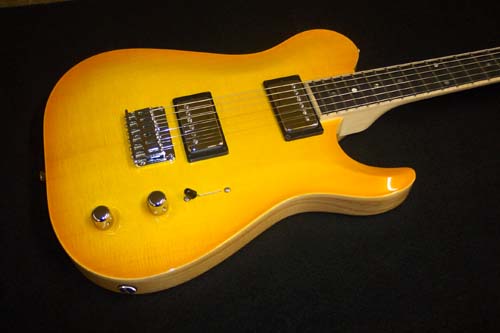 This is our carved top "T" shape. This guitar features a spruce top,
bookmatched ash body, and a satin finish maple neck.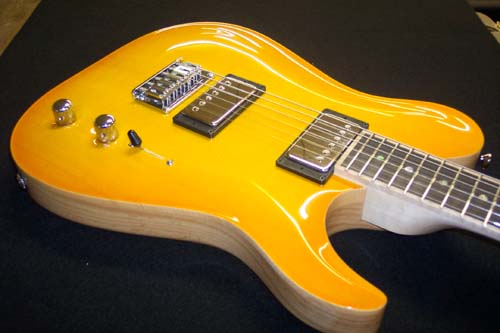 This guitar also features our "Honey Burst", with matching headstock,
and chrome covered pickups.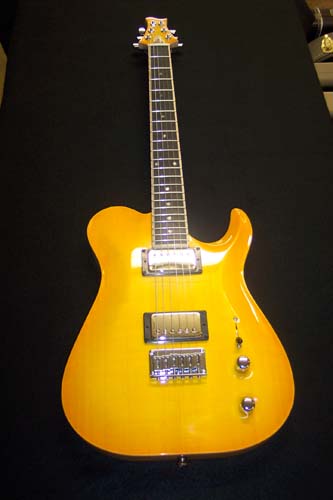 This guitar was built for our friend John Carmen in Chicago.
John owns several McNaughts and always does a great job with the specs. This is
an excellent of example of us working with a customer to produce the instrument he
has in mind. We probably would not have come up with these specs on our own. Thanks John!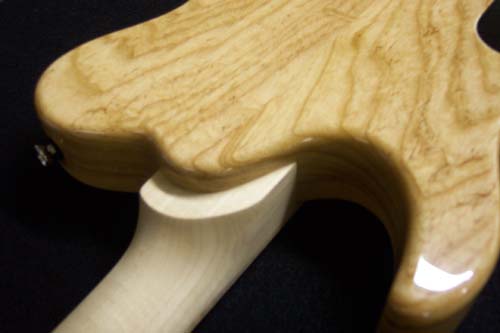 A closer look at the satin finish neck, and the neck joint.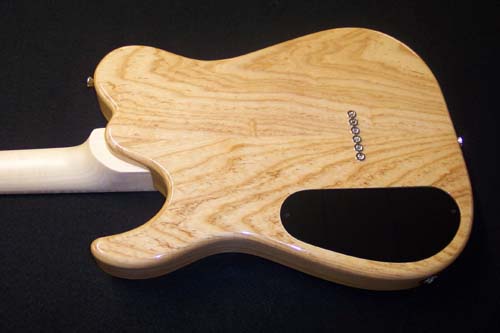 String though body bridge is always nice, and works perfect
with the rest of the specs on this guitar.
G-6 "T"
Black Korina
Kandy Tangerine